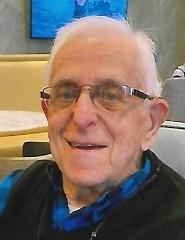 Joseph Robert Kaczvinsky, Sr.
Joseph Robert Kaczvinsky, Sr.
Hastings-on-the-Hudson, NY
Please use the form below to express your condolences, share your memories, or to pass along a personal message to the family. After it is reviewed by our staff for appropriateness, your message will be delivered to the family.
A Note About Privacy If you choose to enter the optional phone, mailing address, or email information, it will be passed along to the family along with your comments. We respect your privacy: this information will not be published, shared, sold or used for any other purpose.